DSTeck Recognized as Turkey's Most Recommended Design Company for 2021
It's been 13 years since we started this company. Can you believe how far we've come since then? DSTeck is a web app and website development company located in Amman, Jordan. In light our impact in the industry, we're genuinely proud to share with you our latest recognition.
Just recently, The Manifest named DSTeck as the most recommended and reviewed design agency in Turkey this 2021!
This is truly unimaginable. To give you a better understanding of how much this means for us, we're going to tell you more about our journey.
In 2008, our team came together to understand and solve whatever our partners needed. We don't think of ourselves as just service providers, we want to be a reliable partner that's always ready to help.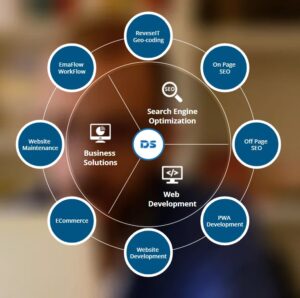 Since then, we've had more than 8 million internet user clicks and we've worked with over 400 clients around the world.
These amazing clients are the reason why we've been officially recognized by The Manifest, a B2B news platform that's dedicated to providing in-depth wisdom to service providers and corporate clients.
Aside from making their top 100 list, DSTeck is also featured on their most recommended leaders. This represents the amazing support and awesome feedback of our clients.
The entire DSTeck team sends their sincerest love and appreciation to all our clients, especially to those who left us their generous reviews. This achievement is for all of you!
This recognition motivates us. We can't wait to see what's ahead for our team. As the year's end draws near, we hope to see more great opportunities like this.
Work with DSTeck and let's create impactful technologies together. Don't be a stranger and drop us a line to tell us more about what you need.