Web Development & Web Design
Company in Jordan
From content management systems to custom coded features, integrating APIs to web design, we build sites that just work to support your business success.
Web Application Development & Web Design in Jordan
We at DSTeck have more than 10 years of experience in Web Development and Web Design in Jordan, website plays a significant role in business success. Professional website design and web development is considered a major window to the bigger world, accordingly, client's judgment and value of any business relies on rich information, sense of knowledge, reliability and solutions they might find at your website, and your competitors miss.
From simple business web design and pages, to complicated web applications, we can support automation and integration of your business process into your website, aiming at organizing work, and give your customers better understanding of your products and services including social media integration.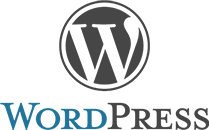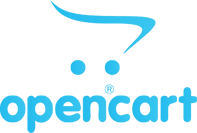 Content Management System CMS
Having the ability to maintain the content of your own website is a great way for you to ensure you have total control of your brand. WordPress is our first preferred CMS, we can make managing a website an easy task even for the technically illiterate. Change content the moment you need to without having to rely on a web developer's schedule. We also very experience with Joomla CMS and OpenCart E-commerce platform.
Custom Development
Many clients have a specific feature and requirements for their web design. We have experience in building everything from small WordPress, Joomla and OpenCart plugins to entire e-commerce platforms. We work with our clients to understand their specific needs and goals to produce a custom feature that simply works.
Multi Language Web Design
Serve more customer by providing Content in Multi Language Including RTL for Arabic websites.
SEO Ready to Go
All our web design /s are search engines ready. making your Website Ready for Search Engines.
Social Media Integration
Facebook, Twitter and WhatsApp, will be dynamically able to get content from your website.
Administration Team Training
We will provide training for your team to understand how to administer your website and interact easily.
Frequently Asked Questions
How much does the web design cost?
Prices depend on many factors. To get a better idea of the cost of what you need, give us a quick phone call at (962) 6 4751224. We'll ask a few questions about your products & services, what features and interactivity you'll need, who will handle content development and your main objectives. After this, we should be able to give you an estimate number. If you're still interested, we'll be happy to develop a comprehensive proposal that outlines the scope, process time and costs.
How long does it take to build the site?
Once we have all the requirement, we would be able to better estimate the time required to build. However, a slandered informative corporate web design with typical small scale 8-10 pages should take 3-6 weeks to design and build. The most time consuming phase of any web project is collecting and prepare the content.
What are the payment terms?
Generally, we require a one third deposit. The second third is due at design approval, and the final third at launch.
What if we don't like the web design?
We enjoy seeing the results of our work on a customer's face, we will make any changes or redevelop the entire web design if needed until the results of the web design and functions exceed expectations, we also offer a full refund in case you have any doubts concerning working with us.
Get in Touch Now - Contact us