Web Development & Web Design
Company in Jordan
From content management systems such as WordPress to custom coded features, integrating APIs to web design, we build sites that just work to support your business success.
Web Application Development & Web Design in Jordan
We at DSTeck have more than 10 years of experience in Web Development and Web Design in Jordan, website plays a significant role in business success. Professional website design and web development are considered a major window to the bigger world, accordingly, client's judgment and value of any business rely on rich information, sense of knowledge, reliability, and solutions they might find on your website, and your competitors miss.
From simple business web design and pages to complicated web applications, we can support automation and integration of your business process into your website, aiming at organizing work, and giving your customers a better understanding of your products and services including social media integration.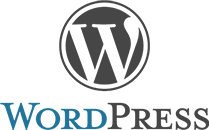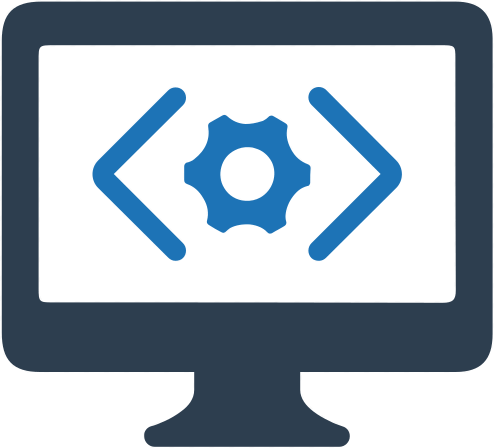 Content Management System – CMS
Having the ability to maintain the content of your own website is a great way for you to ensure you have total control of your brand. WordPress is our first preferred CMS, we can make managing a website an easy task even for the technically illiterate. Change the content the moment you need to without having to rely on a web developer's schedule. We are also very experienced with Joomla CMS and OpenCart E-commerce platform.
Custom Development
Many clients have specific features and requirements for their web design. We have experience in building everything from small WordPress, Joomla, and OpenCart plugins to entire e-commerce platforms. We work with our clients to understand their specific needs and goals to produce a custom feature that simply works.
The Deference Between Web Development and Web Design
Website Development
Website Development is related to building the website through coding whether from scratch (Custom development and design) or through CMS Such as WordPress through creating a special WordPress theme from scratch.
Website Design
Website Design is related to layouts, Shapes, font style, font size, color, or the whole look of the website. Website design is very important for the user experience and also for search engine optimization (SEO).
At Dsteck we design a website for you in which we make it looks way better and user friendly in which any website visitor will have a great user experience (UX)
For both website development and website design, we are professionals and our team has the ability to create any website that you want whether using Content Management Systems such as WordPress or even developing the website for you from scratch.
WordPress is a very distinctive Content Management System (CMS), it's known as the most popular platform for website development and design, a lot of people believe in WordPress and consider it as the best and easiest way to create websites with less coding or even without coding.
We at Dsteck, offer website design and development services using WordPress, we simply create a very amazing and unique WordPress theme for you that will help get rid of any plugins that you don't need.
Using WordPress, website development and website design are way easier and faster, with WordPress you can easily create any type of website from easy-to-build websites to very complicated websites, in other words using WordPress you can create any website that comes to your mind.
Multi Language Web Design
Serve more customer by providing Content in Multi Language Including RTL for Arabic websites.
SEO Ready to Go
All our web design /s are search engines ready. making your Website Ready for Search Engines.
Social Media Integration
Facebook, Twitter and WhatsApp, will be dynamically able to get content from your website.
Administration Team Training
We will provide training for your team to understand how to administer your website and interact easily.
Planning and Programming
Website Design and web development require a high level of planning and need recognition of the customers' needs and expectations.
User Journey and Design
Based on the detected target audience preferences and the created system requirement specification, we will draw the structure of your journey map.
Web Architecture and Programming
To create your project efficiently, our web architects will investigate and decide the best technologies and standards, Our development utilize the international standards of HTML5, PHP, CSS3 and JS. And if you have any special preferences, or local corporate traditions, we'll support your syntax in the programming code. Magora implements in work modern libraries and frameworks, from Colour and Styling libraries for the CSS, to Angular, React, JQuery, etc. We are qualified to do the third party code review and always ready to provide you examples of our code to be views by external experts. Doing our job heartily, we are proud of our client's respect as well as of the recognition among the developer society.
Quality Assurance
To provide our customers with the well working solutions each stage of development is supported by the automated and manual tests.
We have successfully integrated our apps with hundreds of commercial platforms, social media networks, API, GPS modules and other tools and know, how important to check everything twice. Quality Assurance (QA) is a necessary part of every our project, be it website, app or advanced bespoke system. Planning of the QA begins just as all the functional demands are collected.
Why choose us as your web development and web design company?
We have been pioneers in this field for 13 years and we have an expert web development and web design team that can help you build your website and make your visitors enjoy the experience and feel more comfortable dealing with you.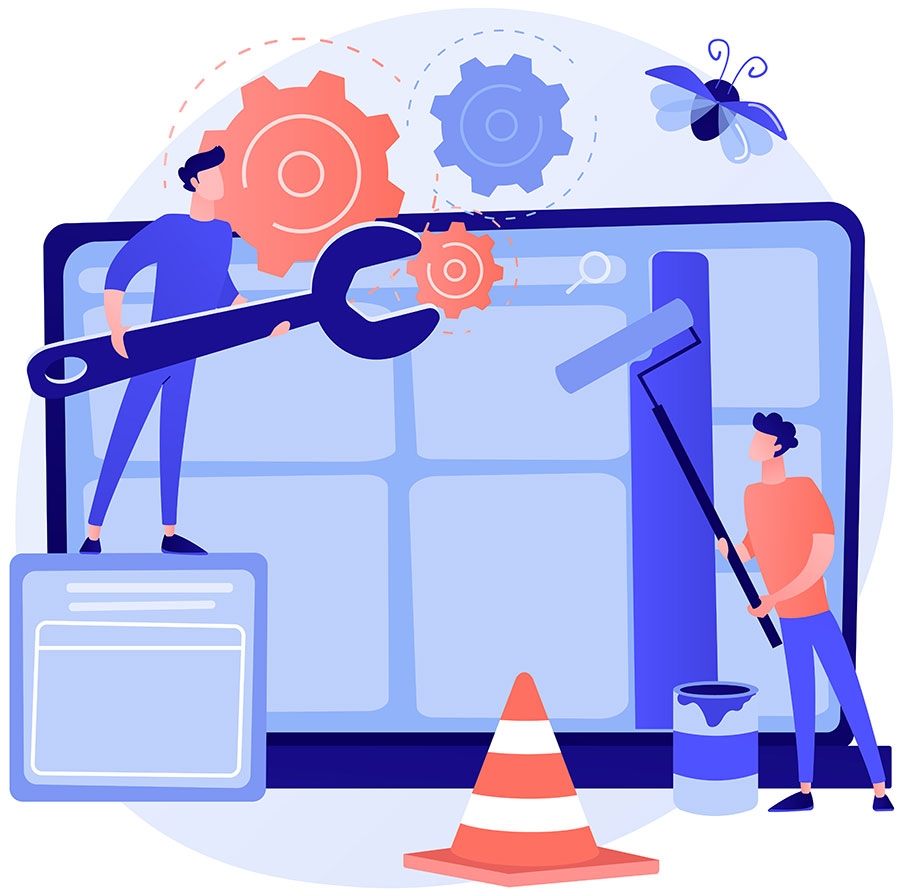 Frequently Asked Questions
How much does the web design cost?
Prices depend on many factors. To get a better idea of the cost of what you need, give us a quick phone call at (962) 6 4751224. We'll ask a few questions about your products & services, what features and interactivity you'll need, who will handle content development and your main objectives. After this, we should be able to give you an estimate number. If you're still interested, we'll be happy to develop a comprehensive proposal that outlines the scope, process time and costs.
How long does it take to build the site?
Once we have all the requirement, we would be able to better estimate the time required to build. However, a slandered informative corporate web design with typical small scale 8-10 pages should take 3-6 weeks to design and build. The most time consuming phase of any web project is collecting and prepare the content.
What are the payment terms?
Generally, we require a one third deposit. The second third is due at design approval, and the final third at launch.
Which is Better, using CMS such as WordPress or using Custom Design and development?
It depends on the type of website that you are planning to create, if you are planning to create a blog or a store website, then, WordPress is a great choice for you, but if you want to create a very complicated website, then, custom design and development is preferred.
Do you provide website development and website design services only in Jordan?
No, We provide website development and website design services not only in Jordan but also in other countries like Saudi Arabia, Qatar, and UAE.
Do we develop and design websites, no matter how complex they are?
Sure, anything related to web development and web design is our specialty. You don't have to worry about the developing & designing complexity. Our team is very professional and seeks to see your smile by the end of the day.
Can we take over a project developed by another web development & web design agency?
Sure, whatever your project situation is, we are ready to take over and improve it. Also, we offer a web hosting service with amazing features to keep your website running perfectly.
Do we consider the user experience (UX) and user interface (UI) when developing and designing a website?
We always seek to deliver the best quality service to our customers. So, absolutely we make sure your website visitors will have a perfect user experience and enjoy the design while navigating your website.
Is there anything distinctive about our web development & web design services?
Sure, besides considering the perfect UX & UI, we make sure your website is SEO-Friendly, in which the design and the main website functionalities are preferable by search engines just like Google.
What if we don't like the web design?
We enjoy seeing the results of our work on a customer's face, we will make any changes or redevelop the entire web design if needed until the results of the web design and functions exceed expectations, we also offer a full refund in case you have any doubts concerning working with us.
Get in Touch Now - Contact us