SADDA Design & Build – Jordan
SADDA Design and Build is an agency that offers a complete and extensive range of services that includes: architecture, interior design, construction management, and branding. They specialize in handling major commercial projects such as Ashley Furniture, Amazon Offices, Izhiman Premier, and Steakanji restaurant. And residential projects as well.
Sadda.jo website highlights the projects of the agency in a stylish layout. Images come to life with colors when hovering over them which gives a unique touch to the website.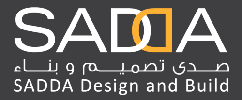 Project Start Date: May, 2017
Project Launch Date: October, 2017